Upgrade to the official Young LAIKA Fan outfit. This nickel- and charcoal-heather hoodie from Portland's own Grafletics is made with a super soft ringspun cotton/polyester blend and raglan sleeves for a perfect combination of cozy comfort and Oregon vibes.
Apparel & Goods
LAIKA Oregon Youth Hoodie
Skip to product information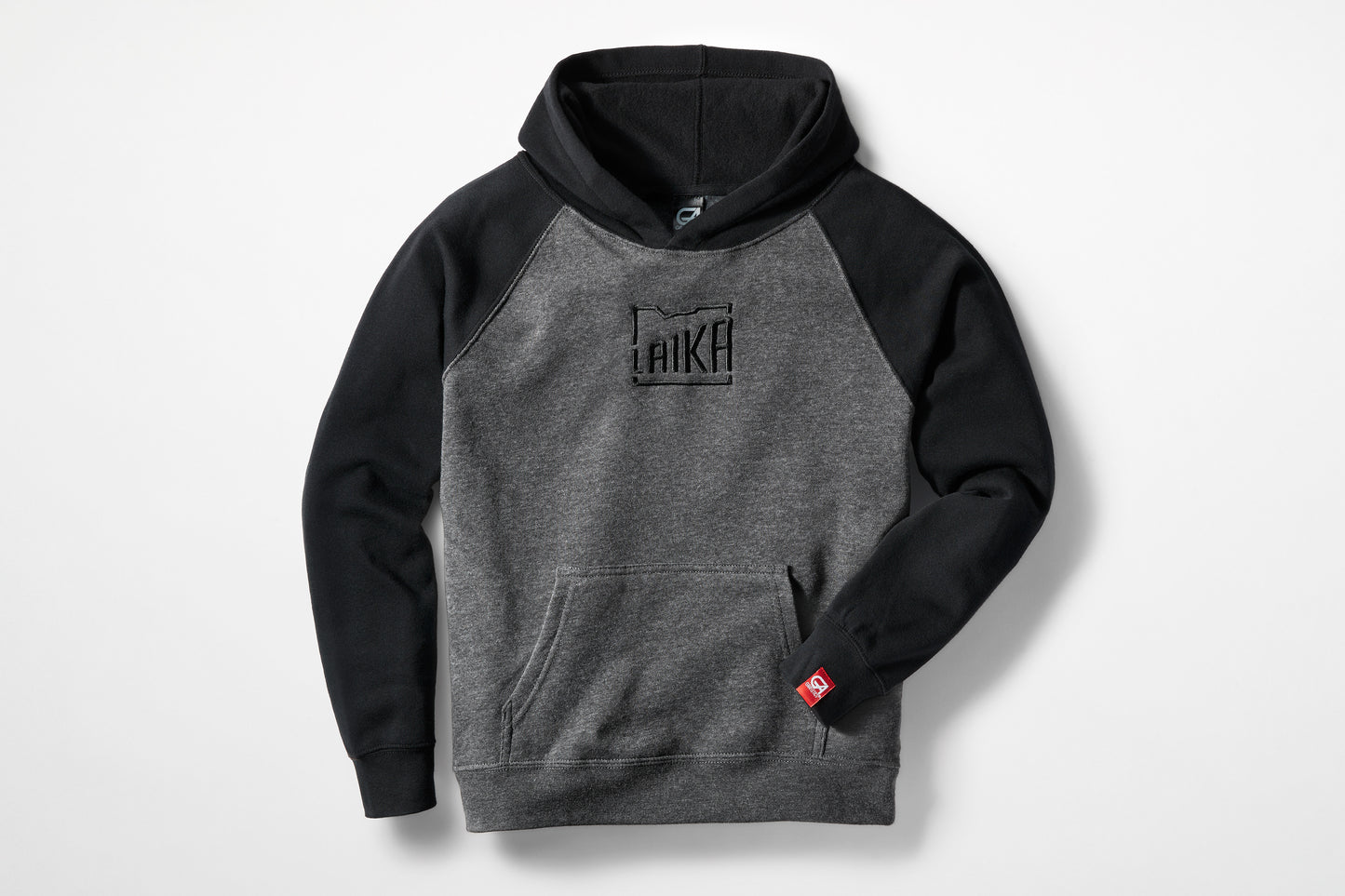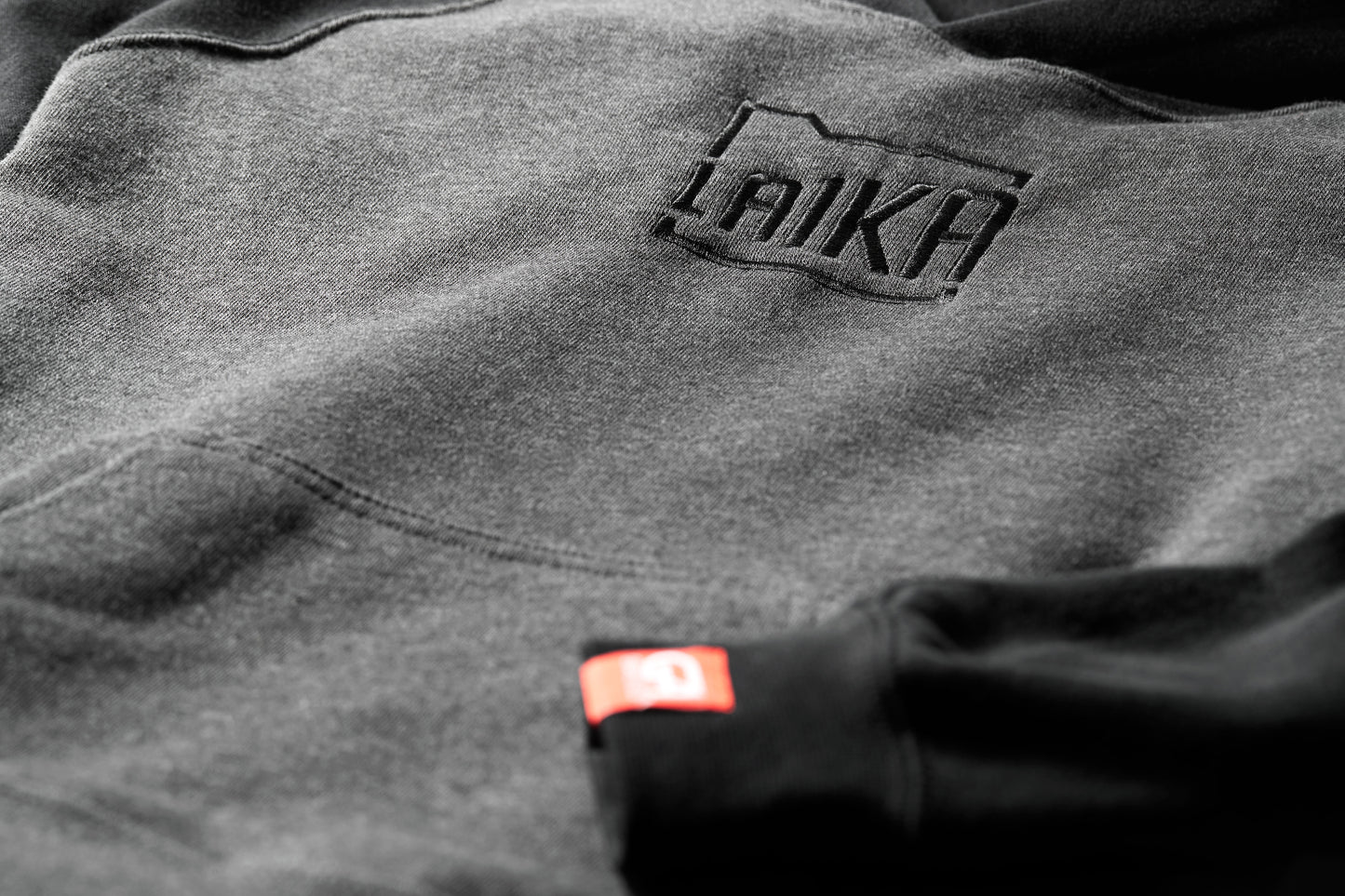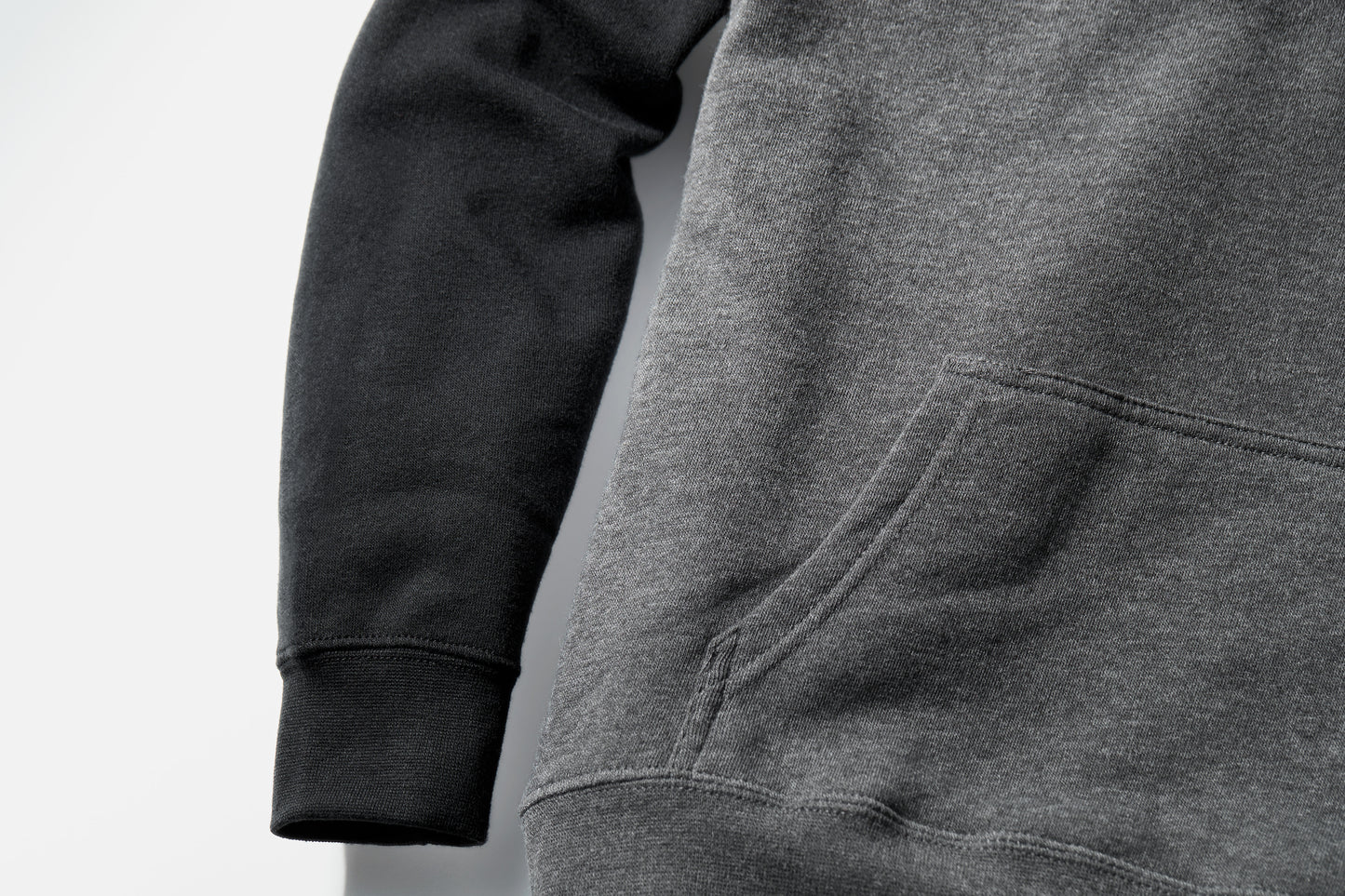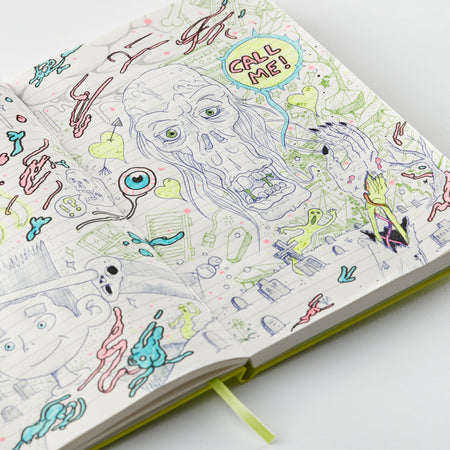 COLLECTIBLE FACT:
LAIKA Set Dresser Martin MacPherson sketched this original artwork in our ParaNorman Moleskine Notebook.
SEE MORE
Interested in more collections? Check out our personal faves.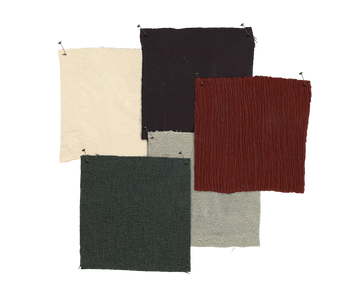 Art-i-Fact #6
The costume department test-dyed a number of fabric swatches (like these intended for Judge Hopkins) to get exactly the right color combinations for the Puritan-era zombie costumes in ParaNorman.
Art-i-Fact #7
Coraline has 9 outfit changes throughout the film Coraline (including a pink skirt made with stretchy, hand-dyed lycra fabric and multi-color embroidery)—more than any other character in any LAIKA film to date.
Art-i-Fact #9
This beetle print—a test swatch made from bamboo glued onto kimono fabric in strips—is inspired by the Japanese rhinoceros beetle, or kabutomushi (kabuto means "helmet" and mushi means "bug").
Art-i-Fact #8
Mr. Link's plaid suit is a nod to Northwest clothing conventions of the day, as well as weaving history, specifically the textile manufacturing companies White Stag and Pendleton, which were established in Oregon during this time period.
Art-i-Fact #10
Finding the pattern for Sir Lionel's houndstooth suit involved collaborating with an expert weaver to meticulously establish the size, shape, and color tones of the interlocking shapes, ultimately reflecting his modern, fashion-forward sensibilities with rich blues and yellows.
What other fans are saying: