Travel between the worlds anytime you like with the Coraline 3D Viewfinder, transporting you into every mystery hiding inside the Pink Palace — no key required. Box contains one unique reel showcasing film stills from Coraline. Limit one per customer.
Collectibles
Coraline's Other World 3D Viewer
Skip to product information
Regular price
Sale price
$30.00
Unit price
per
Sale
Sold out
Out of stock
View full details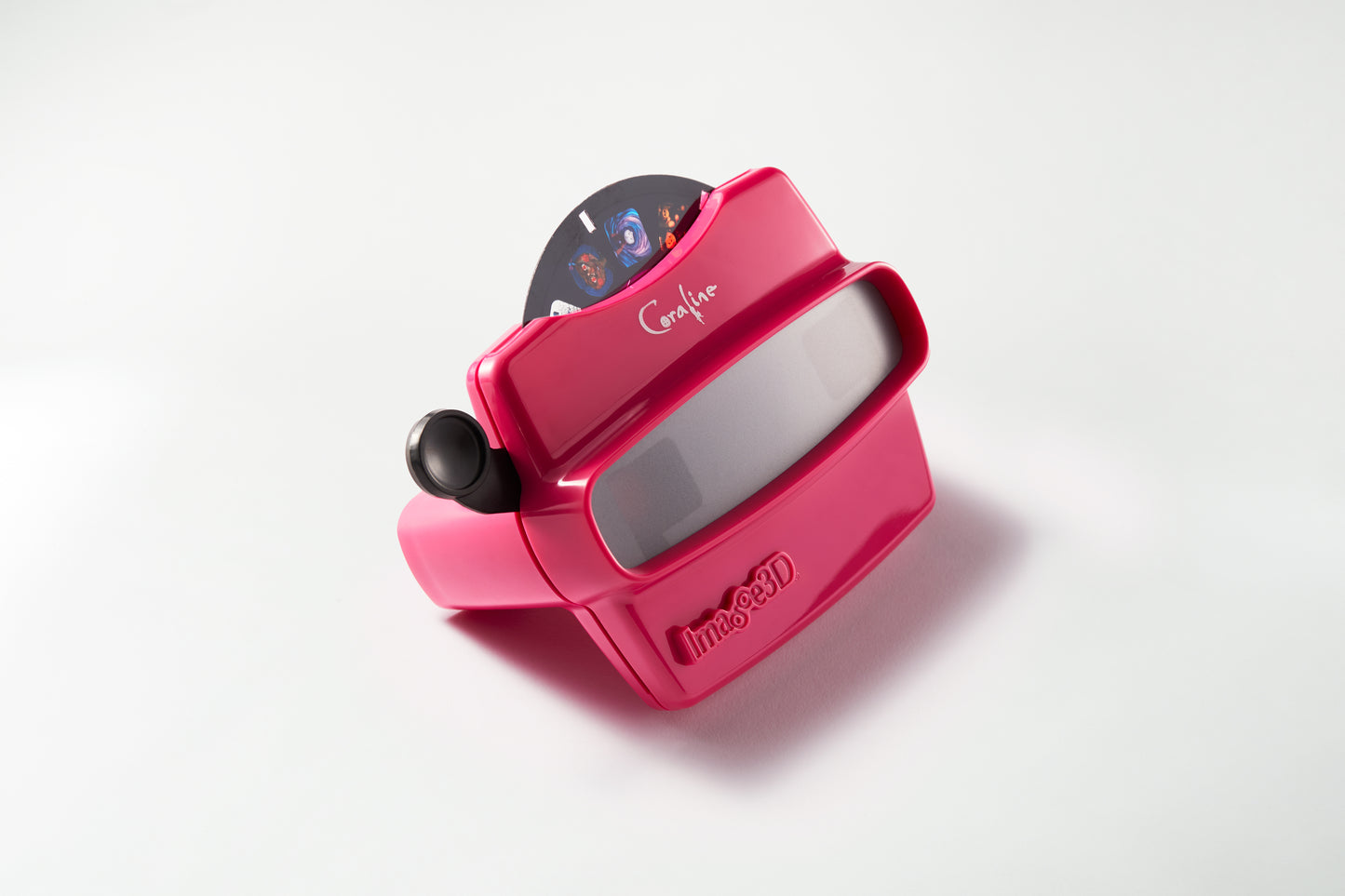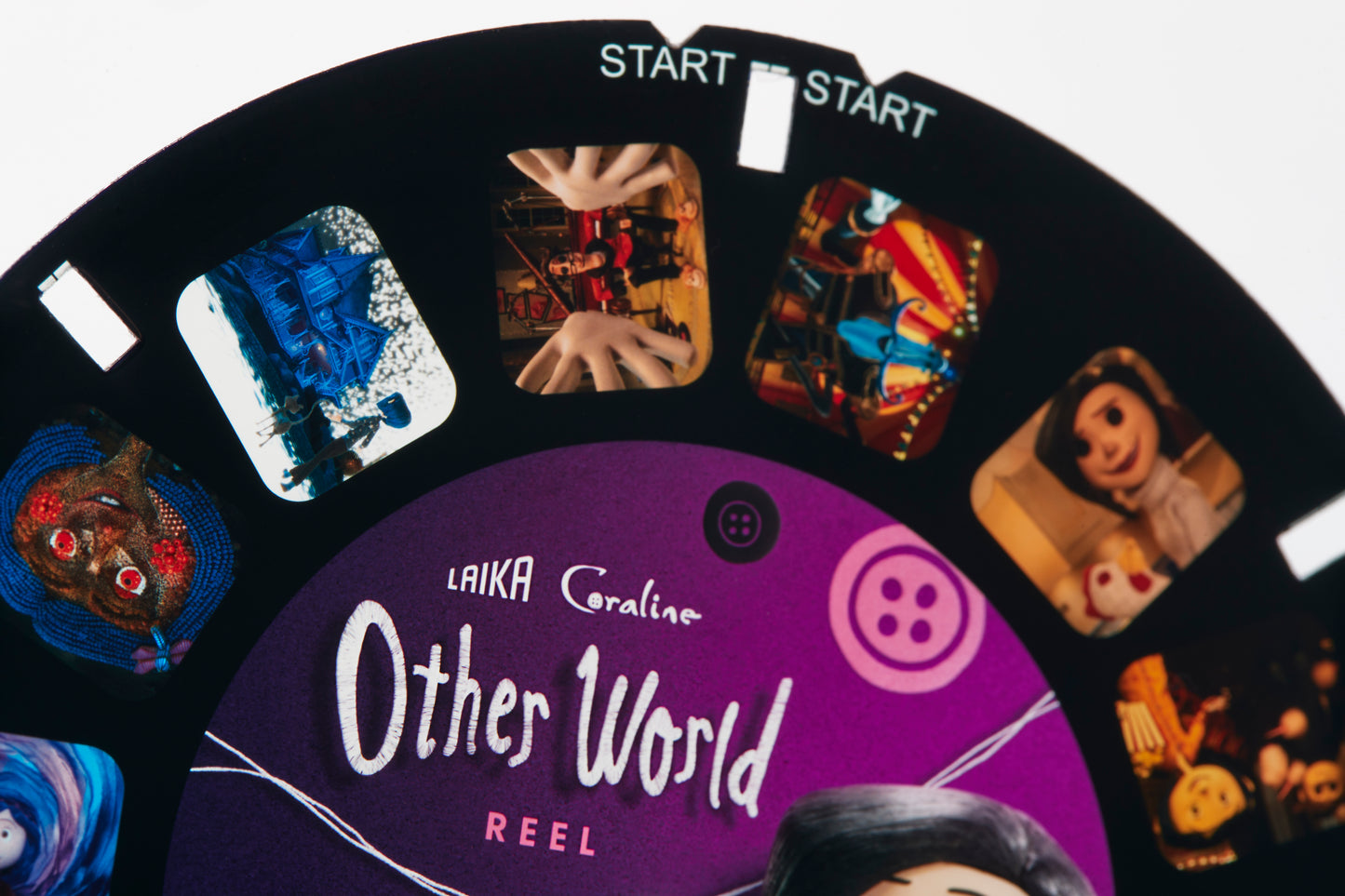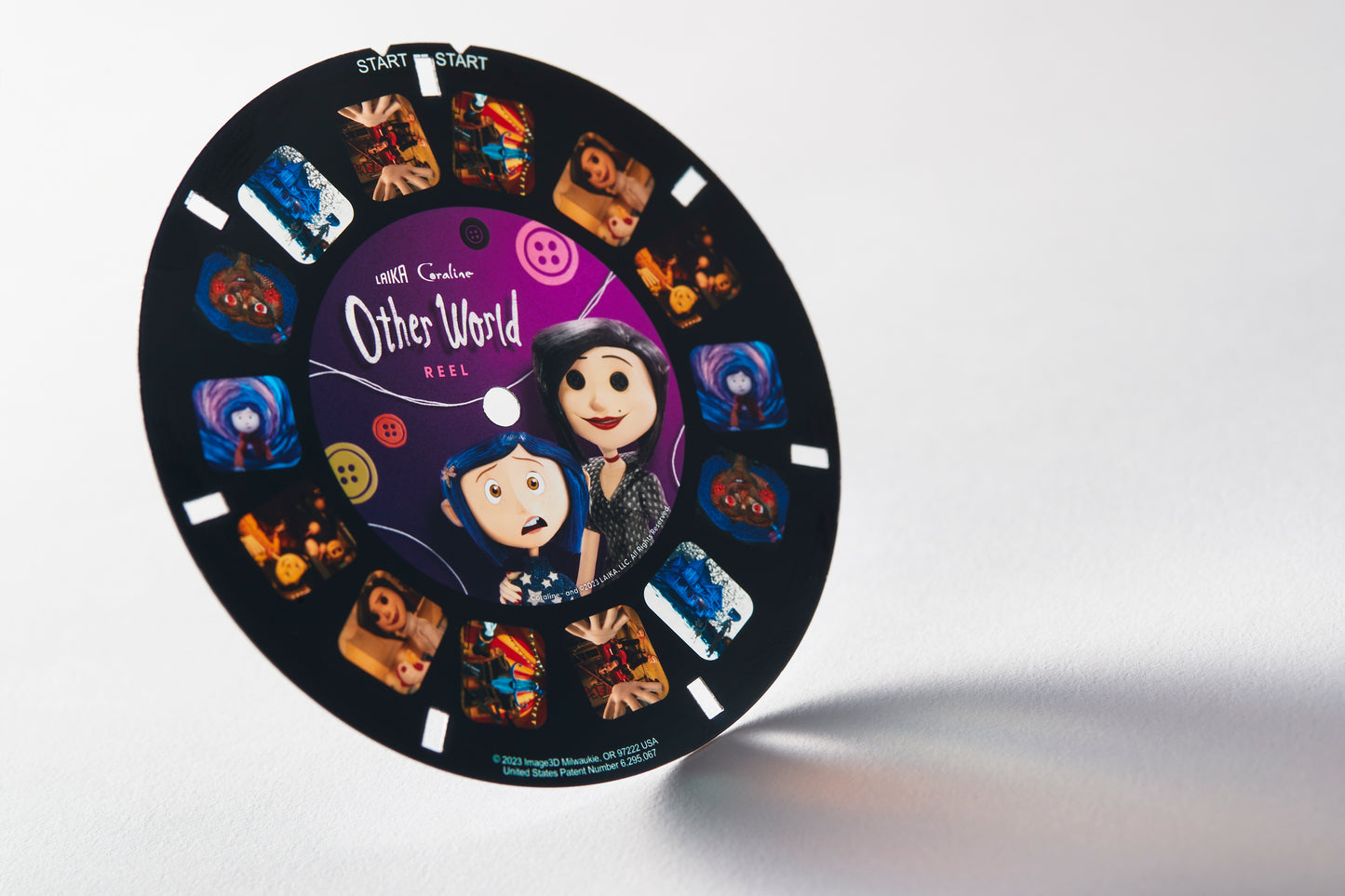 Interested in more collections? Check out our personal faves.
Art-i-Fact #8
Mr. Link's plaid suit is a nod to Northwest clothing conventions of the day, as well as weaving history, specifically the textile manufacturing companies White Stag and Pendleton, which were established in Oregon during this time period.
Art-i-Fact #10
Finding the pattern for Sir Lionel's houndstooth suit involved collaborating with an expert weaver to meticulously establish the size, shape, and color tones of the interlocking shapes, ultimately reflecting his modern, fashion-forward sensibilities with rich blues and yellows.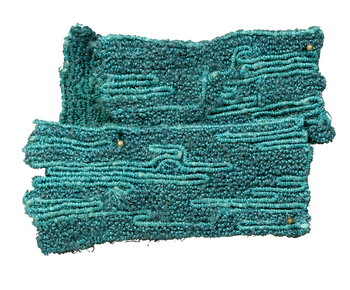 Art-i-Fact #5
Eggs' sweater was made using a couching technique, where different weights of threads dyed various shades of green were sewn onto a stretchy mesh backing, giving it a dimensional, worn-in look.
Art-i-Fact #4
Winnie's dress ruffles required 37 yards of bias-cut chiffon ribbon.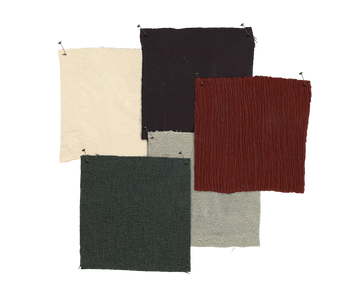 Art-i-Fact #6
The costume department test-dyed a number of fabric swatches (like these intended for Judge Hopkins) to get exactly the right color combinations for the Puritan-era zombie costumes in ParaNorman.
What other fans are saying: